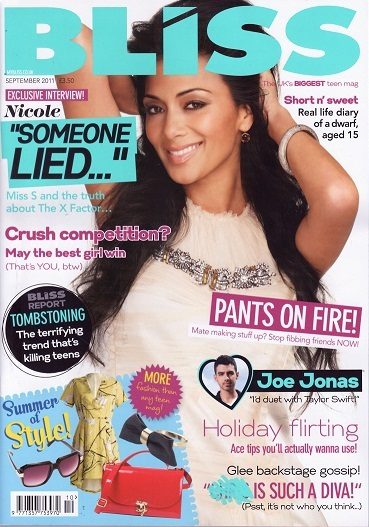 The future of print is in our hands
This article is sparked after I heard the sad news that Bliss magazine will be stopping print after 19 solid years of publication. Naturally twitter flooded as the magazine announced that its July issue will be the last #Byebliss. Bliss's website will also be inactive as the magazine closes. Its closure follows the final print editions of teen magazines like Sugar, owned by Hearst Magazines UK-predecessor Hachette Filipacchi, which went digital-only in 2011.
I strongly believe that the future of print is in our own hands. Print media is NOT by any means dying despite some online negativity. If anything I believe that print has been able to become a lot stronger with the digital age. By working together with digital, print can obtain their current readership and also build more. But brands must see the digital age as an opportunity rather than a hinder.
The future of print has been proven to be a matter of 'survival of the fittest'. The digital revolution must be viewed as an opportunity rather than a threat in order to hold onto magazine brands existing readership and to build further. Digitalisation isn't out to pity against print; instead the two platforms can work together in harmony, helping each other out.
Magazines must begin to look at themselves as their own brands. Each one with a clear view of their target audience and their needs and wants. With this information brands can use their website and their other digital assets very wisely. This in turn will complement their printed version. Brands readers can be encouraged to persuade their fans and followers on a daily basis to convert to the printed copy and sign up to a monthly subscription
With the use of digital, magazine brands are given far more space to promote their exclusive online content. This can include video interviews with cover stars or surveys and competitions. Branding goes further than just setting up a Twitter account and creating a mobile-friendly version of the magazine; regular live events are vital to entice the public to buy into their brands world. Since they could already have tens of thousands of online followers, there's no better way to advertise and market these events than sending out a tweet or a Facebook status.
The physical magazine that sits on the newsstand or falls onto your doormat every month is an aspect of the brand which all the complementary aspects helped to create. By no means is print media dying of age, it still remains strong, but it needs a little help along the way.