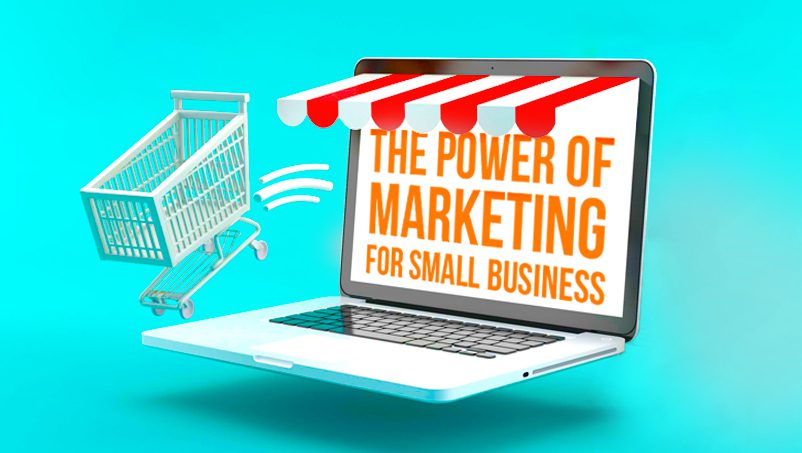 The Power of Marketing for Small Business in 2021
With 2020 behind us, and the promise of a greater year all round – small business marketing is not to be underestimated.
Though small businesses are not out of the woods in this ever-changing time just yet, we can finally see the forest for the trees. A world in which shoppers can experience the personal touches of shopping in-store, one which reunites and grows dedicated customer relationships, and one where events are back up and running, uniting people in their passions.
These next few months will be pivotal for small businesses. It's about continuing to adapt on a virtual basis and continuing to engage your client base in innovative ways.
Here at Rocket, we're doing just that for our clients and local businesses. Employ our marketing methods as part of your strategy so that can stay resilient and most importantly, relevant.
Effectively Plan and Modify Your Marketing Budget
Evaluate your current marketing plan, asking yourself if the cost spent will provide that all-important ROI.
For example, any outdoor advertising may end up redundant if no one will be around to see it. It's a case of reading the room, and reallocating your spend to something more results-driven, like digital marketing spend.
Consider investing in search engine optimisation. If customers are flocking to search engines at home, boost your ranking so that you're one of the first to appear. Not to forget, you'll reap the benefits of SEO even when the pandemic is over – so what's not to love?
Vary your Marketing Messages
We get it, there's always that temptation to promote your latest product, offer or service. The question you have to ask yourself is, Am I providing something of value?
Rather than focus on indulgent self-promo, spotlight how your products or services can benefit people during isolation. Keep a focus on comfort and wellbeing support rather than sell sell sell.
If you're a food supplier, offer vouchers and discount to key workers. If you're a business that sells luxury goods, why not have a giveaway? Encourage customers to nominate or tag their friends and family to win. It's ultimately marketing with empathy.
Invest in and Plan for your Eventual Reopening
There's no right way to approach a pandemic, especially when the focus is keeping afloat and active. If able, take a step back and assign some time to projects that were left on pause.
During lockdown, one of our clients has taken a proactive approach to their marketing and tasked us with creating new leaflets, pull up banners and even redesigning their shop front. Though the results aren't immediate, it's thinking about the bigger picture and what you're wanting to achieve post-pandemic. In this case, it's growing and incentivising a new customer base.
Build up your social media presence, refresh your brand identity or perhaps consider a new printed brochure or catalogue. There's no end to your possible productivity and you'll thank yourself later.
---
Rocket is your local marketing agency, and we are proud supporters of small business. We are pleased to play a part in keeping Northampton, and our clients nationwide running. Contact us today on 01604 250 900 to boost your marketing today.
Words: Joe Hopkins