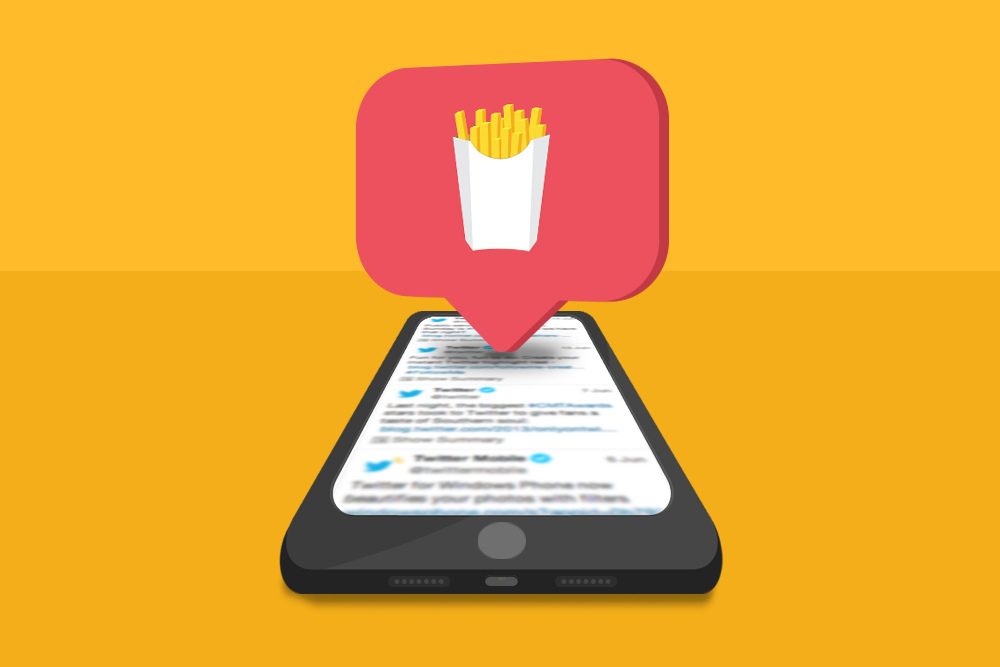 How Burger King fooled famous Youtube influencers
Burger King has managed to fool major youtube influencers without them even realising! When it comes to digital marketing, it's always difficult coming up with new ways to promote your brand and do things your competitors aren't already doing.  However, an employee at the Burger King marketing team came up with a genius idea that left people clueless.
Already this year, millions of people have engaged with the latest trend – the 10-year challenge. Simply post a current picture of yourself and compare it against a picture of yourself from 10 years ago. As a result, Burger King was very quick to jump onto this viral trend.
Instead of posting two different images the team went back and liked old tweets from major influencers, most dating all the way back to 2010.
why is Burger King liking my 8 year old tweets? pic.twitter.com/q8xL1S23NG

— Casey Neistat (@CaseyNeistat) 24 January 2019
Now you're probably wondering, "How is this genius or good marketing?".
Well, when these big influencers reposted the screenshots onto their Twitter accounts, it's instantly free promotion to millions of people for Burger King.
Why Burger King did this
The overall reason for this? Well, later that day Burger King announced that it is bringing back Funnel Cake Fries, which were first introduced in 2009!
Casey Neistat, a YouTube content creator with over 10 Million subscribers was one of the victims that fell for the trick however he even went on to make a video where he called out Burger King. He stated, "We're people of average intelligence, and because of that, it's not nice to manipulate us into hawking sugar-coated French Fries".
Further, into the video, he then goes on to say "I already gave you the value by blasting this tweet out. Maybe you could come back to me with an idea for how Burger King can do something to maybe help one of these great organisations that look after kids that maybe have needs".
Burger King's Response
But after the release of the video, a week passed and Casey created a new video following up to the situation. Firstly Burger King had reached back out to Casey and let him know that they would donate $25,000 to two charities of his choice. Therefore he chose the Make-A-Wish Foundation and the Boys and Girls Clubs of America. Secondly, they also offered a special deal for 5000 free whopper meals to Neistat's subscribers. Most importantly Burger King didn't have any expectations of this being published on social media hence why Casey briefly spoke about the situation.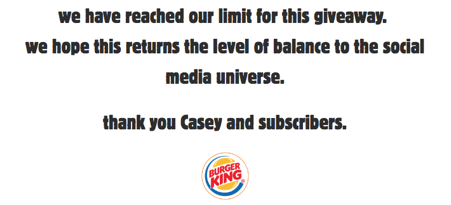 In conclusion, this is a prime example of turning a negative into a positive, we'd call this a Whopping success.
Words: Dan Lornie