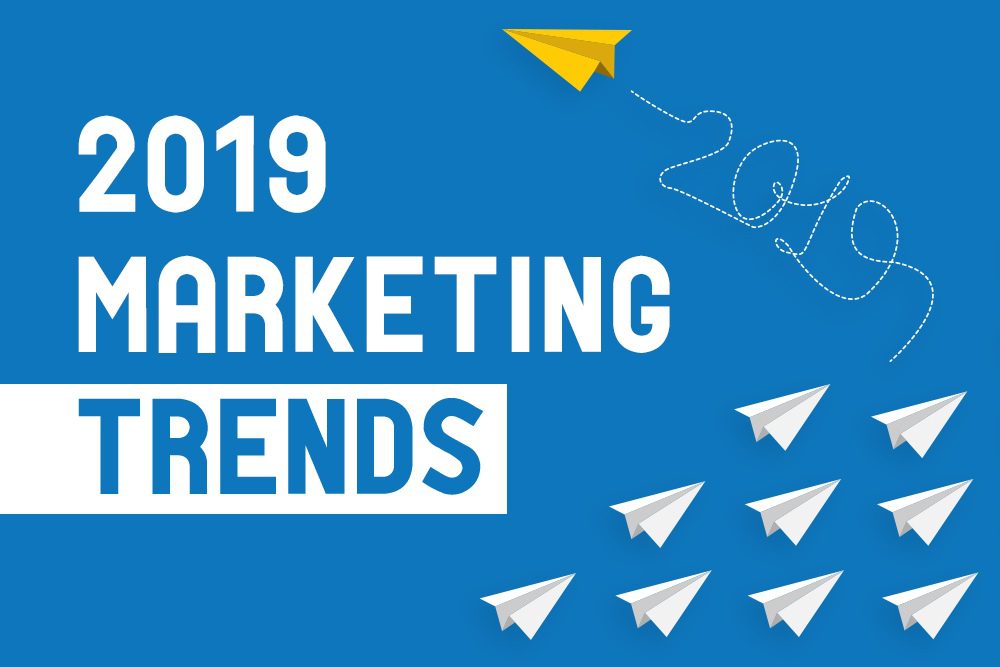 What To Expect from Digital Marketing in 2019
With a new year comes opportunity. For businesses in particular, 2019 marks a chance to re-evaluate social strategy, refuel brand identity, and to even adapt alongside the ever-changing digital sphere.
As a marketing agency with expertise in both the Social and Digital arena, we're constantly keeping tabs on the latest in curated content and Instagram innovation.
In terms of upcoming trends, 2019 is certainly no different. Here's what to expect from this year in digital marketing:
Personalisation Keeps on Trending
Personalisation is a formula that's already successful, and only improving for the better. Initially it was the use of your first name in an email header. Now it's become so much more!
Putting it into perspective, it's an analysis of your online footprint and an understanding of your behaviour as a customer. In other words, it's essentially a game of algorithms.
It's no secret that customers are likely to engage with content that's relevant and personally tailored to them. Think about it – it's a part of our daily lives. It's Netflix recommending a new show for you to watch. The sponsored Facebook ad appearing on your feed. Additionally it's the follow up email based on your browsing activity.
The solution? Monitor customer activity and act upon it. Factor in automated trigger emails into your strategy and check your social media analytics to check what your customers are responding to.
Video Marketing
Video marketing grows more and more every year and it's exciting for us as content creators and viewers. As a result, brands are extremely eager to capture our attention, tell their story and provide us with something of value.
In advertising terms, it's finding a subtle way of selling without being completely explicit that you want custom. Let's talk about Walmart for example, who are already acing their 2019 marketing. The supermarket giant portrays iconic cars from Scooby Doo and Ghostbusters to the Flintstones, all with the goal of advertising their Order for Collection service. A simple recipe of taking a collection of stories and movie moments that we know and love, to subsequently elevate their brand as a point of conversation. A nice little cross-promotion for Blockbuster Bumblebee too.
Consequently, the message to take away from this is to create, tell and sell a story that stimulates discussions, that captivates attention and stays in the mind long after it's encountered.
Influencer Marketing
Never underestimate word-of-mouth. Above all, people value marketing that's authentic and through another voice than just the brand themselves.
Influencers range from celebrities and Youtube stars, to general Instagram users with a high follower count. However, what might change for 2019 is rather than choosing the obvious influencer, brands are thinking outside the box.
In some ways it's a case of either working with, or even interacting with someone a little more controversial.
Whilst not the typical influencer example, just take a look at the fantastic way Greggs responded to Piers Morgan, the ultimate social troll, to help capitalise on their latest vegan sausage roll.
Oh hello Piers, we've been expecting you

— Greggs (@GreggsOfficial) January 2, 2019
With a sweet, subtle clap back – who's really rolling in the dough here?
To sum up, if your New Year's Resolution involves superior digital marketing – get in touch with Rocket and we'll make 2019 your best year yet.
Words: Joe Hopkins