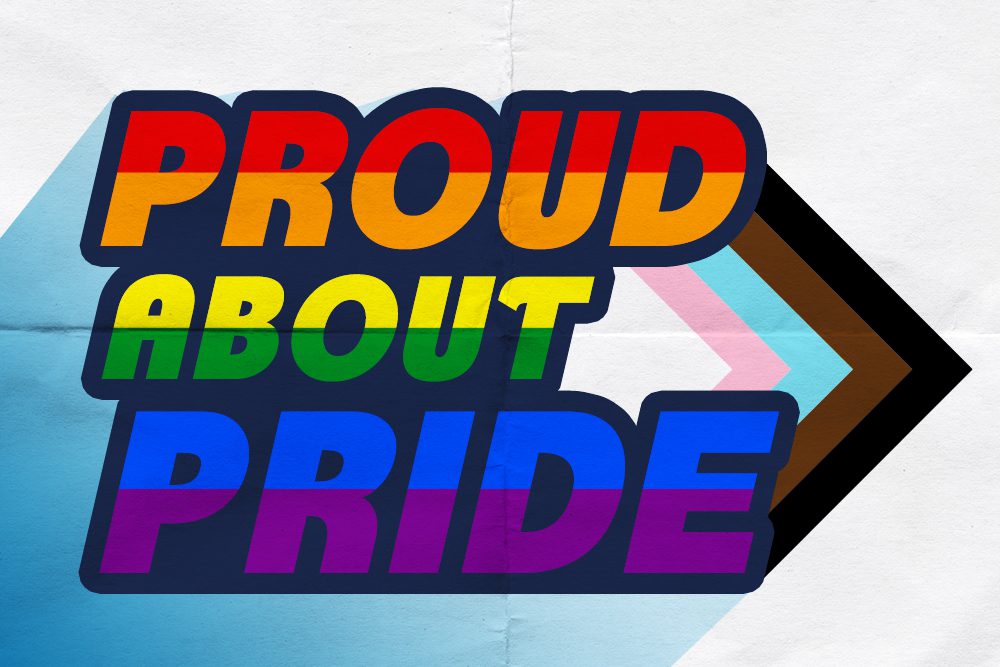 Proud about Pride: We Explore Creative Campaigns
This summer, worldwide celebrations took place throughout June celebrating Pride Month. Although COVID-19 has put many events on hold, campaigns online have been an essential voice and point of recognition in acceptance for the LGBTQ+ community.
Here at Rocket, we look back at the top creative campaigns celebrating Pride month. Whether it's eye-catching packaging, enlisting authentic brand ambassadors within the community or reaching the masses via social platforms.
Skittles Reverse the Rainbow on their Packaging
Taste the rainbow has always been Skittles' main selling point. For Pride they're ditching the rainbow to celebrate the LGBTQ+ community. The brand opts for a limited-edition grey packaging, containing white versions of the iconic sweets.
Using #OneRainbow across their social platforms and the tag line 'Only one rainbow matters this Pride'. Each limited-edition grey pack sold will donate up to a total of $100,000 to GLAAD.
Skittles also implemented the use of QR codes, brilliantly dubbed QueeR Codes. It'll allow users a new level of interactivity, with the release of a Snapchat filter for users via their phone. Users are the invited to access resources with partner GLAAD including acts, tips for allies to support the community and donations.
Plus, partnering with Blair Imani, an openly bisexual Muslim influencer, to shine a light to LGBTQ+ artists, influencers and creators.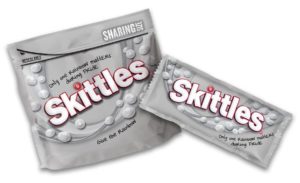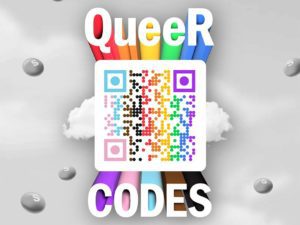 Savage X Fenty: Savage X Pride Lingerie and Loungewear designed for every BODY
In today's social sphere, a pride campaign must go hand in hand with representation.
The Savage X Pride Campaign celebrates every identity and body in their latest lingerie collection released for Pride Month. It uses inclusive influencers, vibrant product and strong photography.
Models and the creative team behind the campaign feature those identifying as queer, non-binary and Drag Race alum Gigi Goode. Goode, who identifies as genderfluid, speaks about how the brand's first ever collection blends all aspects of femininity and masculinity. "Everyone wants to see an ad campaign with someone who looks like them, and that's finally beginning to surface in the fashion world. We are headed in the right direction!"
Converse taking steps to celebrate LGBTQIA+ All Stars
Stepping into Pride with some vibrancy is Converse's LGBTQIA+ All Stars. Each style from the collection features beautifully illustrated graphics. Depicting the journey of self-love, both its struggles and joys are expressed. The brand states "We march down the same road with pride", with inspiration from members' stories on the road to self-acceptance in the LGBTQIA+ community.
Converse is committing to supporting social change to help amplify youth voices alongside benefitting long-time partners globally and locally; It Gets Better Project (IGBP), Ali Forney Center, BAGLY and OUT MetroWest.
Converse created the #ConversePride hashtag to encourage users online to share their colourful kicks. Converse's ongoing partnership with IGBP allows individuals to embrace joy and freedom in being themselves on social video platforms TikTok and Twitch.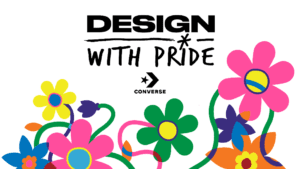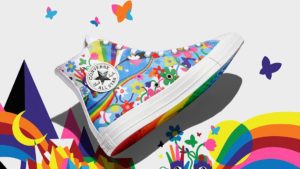 Morphe making donations through makeup
Morphe is celebrating the LGBTQ+ community with a stunningly stylish limited-edition collection dubbed Live With Love. Featuring a clever incorporation of the Pride flag within both products and packaging.
Having already featured collections with male and female MUAs (Makeup Artists), Morphe teamed up with influencer Todrick Hall as their new Brand Ambassador, who writes the song of the same title as the collection to celebrate the collaboration, "These businesses supporting this cause, this movement and this community is changing people's minds. We're human beings who live, laugh, love and exist on this planet who deserve to be respected and treated as normal."
Standout packaging featuring colours of the pride flag against a minimalist white colour scheme, really allow the palettes to pop. This year Morphe is donating 100% of net proceeds from their Live With Love Collection to The Trevor Project.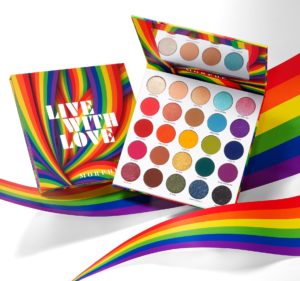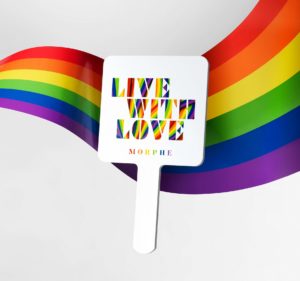 UGG celebrates Proud Prom with LGBTQ+ stars including Lil' Nas X
This year UGG launches its sixth annual Proud Prom virtually with Pacific Pride Foundation. Alongside an incredibly diverse and flamboyant photoshoot featuring artists Lil' Nas X, Hari Nef, 'It's A Sin' actor Omari Douglas and activist Kai-Isaiah.
The promotional video showcases real, bold and incredible individuals celebrating a virtual prom within a safe space and welcoming environment. The film also features nostalgic cinematography, hair and makeup, with heavy 80s inspired lighting, accessories and props that every generation, as well as we at Rocket, can appreciate aesthetically.
Using the hashtag #uggpride across all social media channels, the collections showcase pride inspired colours for all genders to unite. UGG will also be donating up to $125,000 from their All Gender Disco Stripes Sliders from their online store to media advocacy organisation for LGBTQ+ acceptance and equality GLADD, £20,000 to the Terrence Higgins Trust in the UK and Ohh! Foundation.
Primark's Proud campaign and partnership with ILGA World
Fashion forward fashionistas can get their style fix and help support the LGBTQ+ community by popping to their local Primark, which is showcasing this year's Pride 2021 collection. All stores across the country will stock the collection's colourful creations, from rainbow sequins to simple statement t-shirts.
Primark's focus of enlisting real people from the LGBTQ+ community in all their promotional material and photography has encouraged even more engagement from customers of all shapes, sizes and identities.
As well as this, Primark has also pledged to donate £150,000 as part of its support for ILGA World, a worldwide federation made up of over 1,700 organisations across 160 countries campaigning for lesbian, gay, bisexual, trans and intersex human rights.
June is the perfect time for the LGBTQ+ community to be out and proud, seeing themselves represented. Whilst many marches are postponed for safety and COVID-19 restrictions, these campaigns among others have allowed individuals to connect and celebrate together in new ways.
---
As your local marketing agency, we can provide you with national and global reach, and we are proud supporters of all businesses big and small.

We are pleased to play a part in keeping Northampton, and our clients everywhere running. Contact us today on 01604 250 900 to boost your marketing today.
Words: Kathleen Penfold