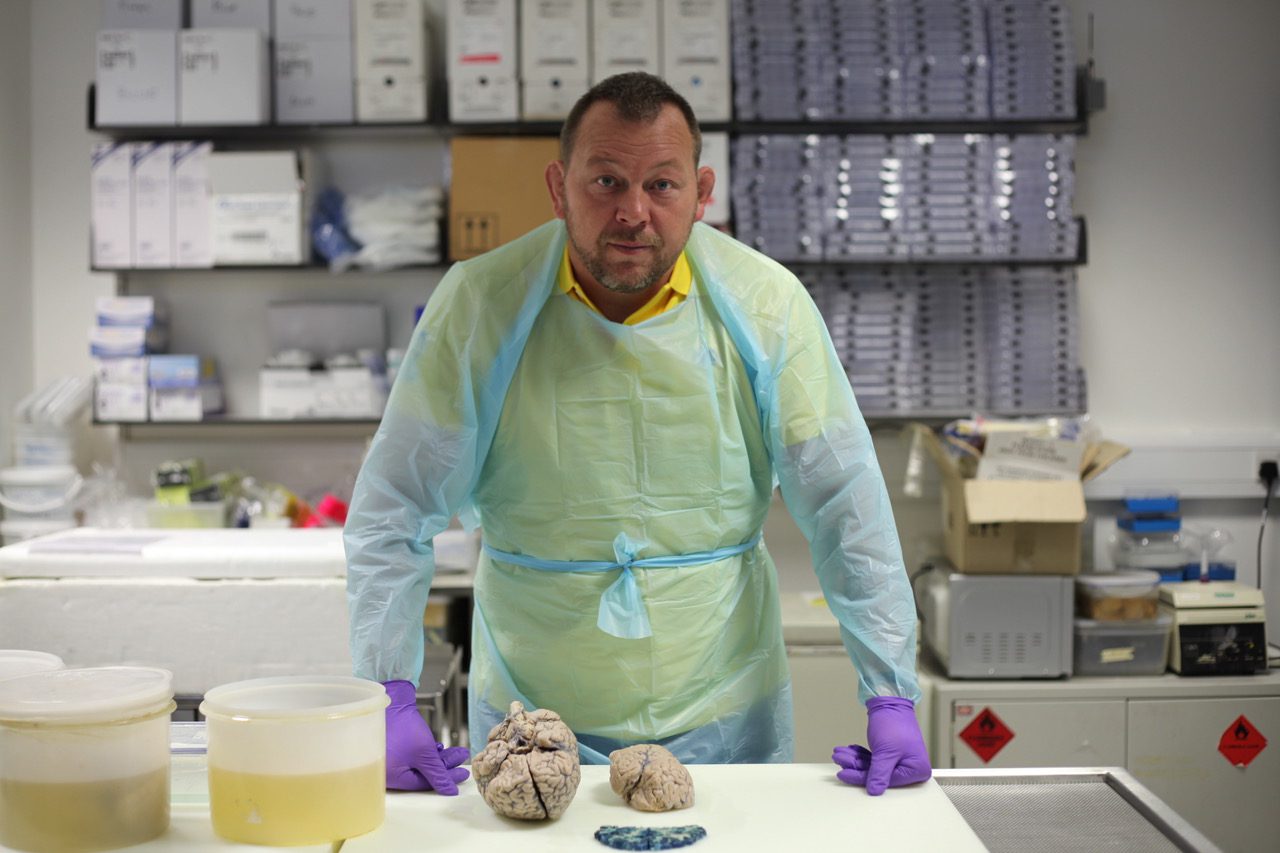 Rugby star's dementia struggles highlighted in BBC documentary
At  GIANT we are proud to work with ex-England rugby star Steve Thompson to highlight his struggles with dementia – the subject of a BBC2 documentary to be shown on October 5.
In Head On: Rugby, Dementia and Me, Steve discusses living with early onset dementia. This has had a huge impact on his own life and on his wife, Steph, and their four young children.
Steve believes his dementia is related to repeated blows to the head and concussions he suffered during his playing career, and has since detailed his condition in his autobiography, Unforgettable, released earlier this year.
He has spoken openly about how his family and friends began to notice his steady decline in the years after he retired from the game, and how he can no longer remember key events including his wedding day, or his appearance in the 2003 Rugby World Cup final.
Steve is part of a group of former professional rugby players taking legal action against the sport's governing bodies for allegedly failing to protect them from the risks caused by concussions, and he speaks candidly about how his illness left him feeling suicidal. As a result Steve is now a mental health ambassador for Northampton-based occupational health and wellbeing provider Medigold Health.
Ben Thomas, Managing Director of GIANT, said:
"I've worked with Steve for some time now and it's been inspirational to see how he's coped with dementia and used it to highlight the issues and help others.

"There's a lot of humour and positivity in the documentary, despite the serious nature of the subject matter. Steve is fantastic to work with, totally committed to using his own situation to change things and make life better for others and we're proud to support him in doing that."
Head On: Rugby, Dementia and Me is on BBC 2 at 9pm on Wednesday, October 5.