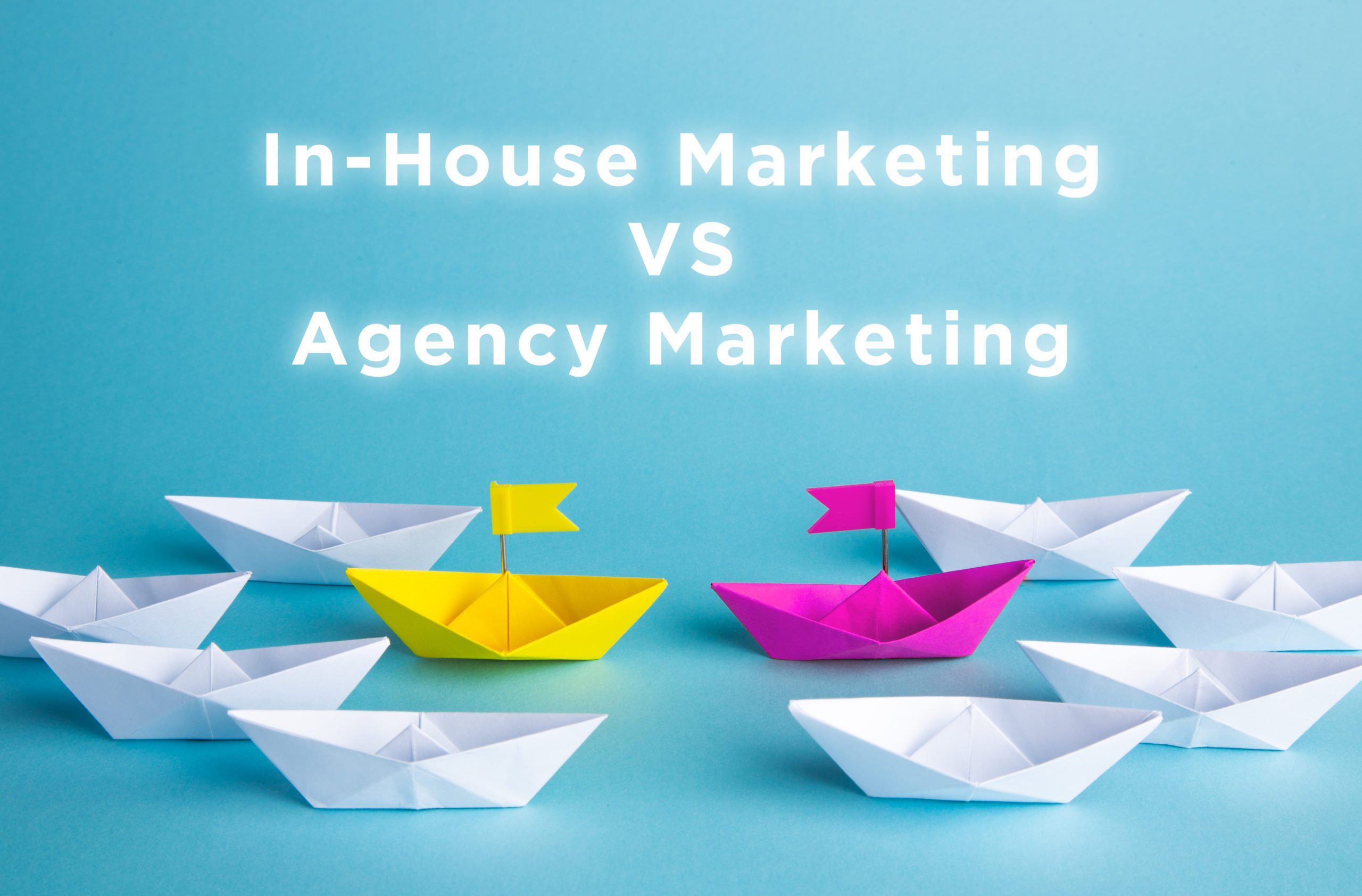 In-house Marketing vs Agency Marketing
When brands are looking to supercharge their marketing, many deliberate the option of who to hire for the job. Hiring in-house vs finding marketing agencies has long been a debate which continues to rage on. Each option offers their own unique and notable differences in comparison.
So what is In-Housing Marketing?
In-housing marketing means bringing all marketing processes within the four walls of your company. Whether that be communications or advertising, it centralises marketing via one or several employees. To have such a resource in-house then requires budgeting for office space and commercial considerations including salary.
Evidently, those who operate within the business are paid to live and breathe your brand. This isn't necessarily a problem. But it can lead to ideas being uncontested and limited perspectives within internal teams.
However, selecting an agency offers an alternative perspective for your marketing. Outside expertise provides unique support, focused strategy and industry opinion. This helps to confirm when your marketing is heading in the right direction.
What does GIANT offer as an agency?
As specialists across a range of fields, GIANT has an informed, fresh perspective for any brand marketing strategy. We also help you to discover new and creative ways to market your business into new untapped areas.
Our experienced, highly skilled creatives are diversified in talent, offering multiple areas of expertise to capitalise on your marketing channels. Outsourcing also allows you access to our knowledgeable team whose experience has spanned over twenty years of prolific projects.
Feel confident in exchanging your initial ideas and proposing your projects to us. Rest assured in the fact that GIANT will turn your suggestions into deliverable results.
Want to collaborate your in-house team with us?
If you're already established in-house, GIANT subsequently work as an extension of your team to provide brand elevation.
Brands want partners who'll enable and empower their own internal capabilities. Having a hybrid approach thus allows your team to obtain the help and guidance from our team of experts.
---
As your local Northamptonshire-based marketing agency of specialists, we can work with you regionally and beyond. Contact us today on 01604 250 900 to boost your marketing today.
Words: Kathleen Penfold