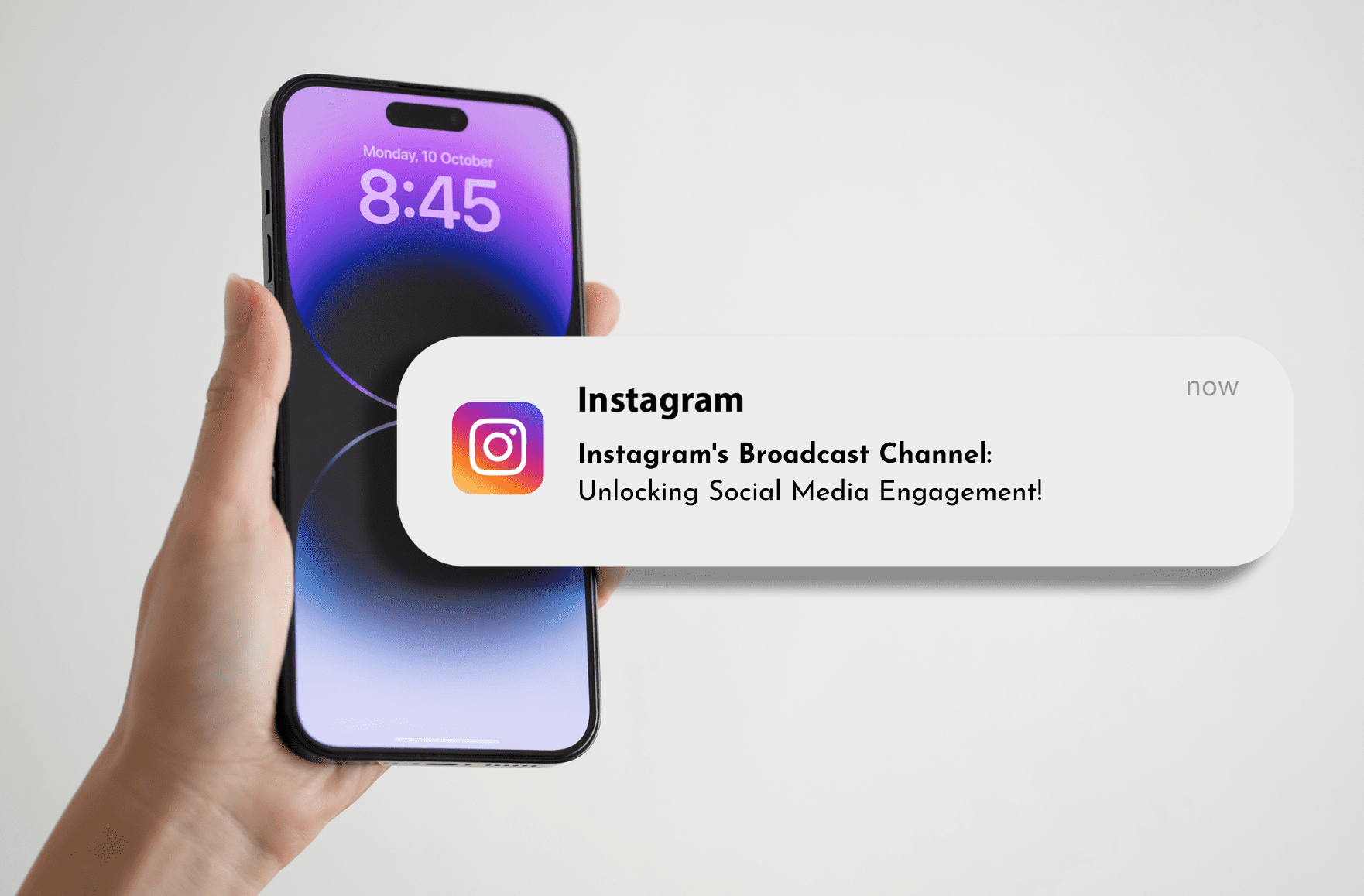 Instagram's Broadcast Channel: Unlocking Social Media Engagement!
In the fast-paced world of social media, change is the only constant. Instagram, being no exception, recently releasing its latest update: Broadcast Channel.
This exciting new feature has been causing quite a stir among creators, celebrities, and even those adorable pet accounts we all love. They're offering new ways to connect with their followers in new and exciting ways. But what exactly are these channels, and how can you make the most of them? Our team of social media experts is here to dive into this feature and explore its potential for taking your engagement to the next level.
Unravelling Instagram's Broadcast Channel
So, let's start with the burning question: What is Instagram's Broadcast Channel all about? Picture this: it's like having a massive group chat with your followers, but there's a twist – they can't send replies. Sounds intriguing, right? But here's the catch – for now, only creator accounts can access this feature and initiate these non-replying group chats.
Unfortunately, personal and business accounts are left out of the loop. In essence, Broadcast Channels give creators a direct line to engage with their followers and build a tighter-knit community, and we predict that key influencers and celebrities are going to jump on this bandwagon.
What's in store for you?
The great news is that this innovative feature won't disrupt your daily Instagram routine. When a creator establishes a Broadcast Channel, all of their followers receive a notification inviting them to join the channel. Plus, followers can share the broadcast link, extending the invitation to even more people. Once in the chat, users can react to content and participate in polls, with only the admins having the power to post.
The icing on the cake is that followers will receive a direct message when new content is posted, ensuring the content doesn't get lost in the ever-scrolling feed.
Why you should be excited
With our very own influential influencers and roster of talent, we've been looking at why Broadcast Channels can be a game-changer. Here's why:
Exclusive Content: It's a golden opportunity to offer something special to your most dedicated followers, making them feel like VIPs.
Conversational and Intimate: It adds a more personal touch to your outreach, fostering a sense of intimacy with your audience.
Longer Shelf Life: Unlike Stories with their 24-hour expiration, Broadcast Channels keep your important information accessible for longer.
Collaboration Potential: Looking to team up with other creators? Inviting them into your channel can be a fantastic way to collaborate and boost your content's appeal
For instance, influencers collaborating with brands can use Broadcast Channels to offer exclusive deals and give their loyal fans a sneak peek behind the scenes.
What's next for Everyone?
But that's not all that's new in Instagram's latest update. They've also introduced "Notes," a feature that allows users to post a 60-word 'note' on their stories, which disappears after 24 hours. Want to add another note? It replaces the previous one. You can even spice it up with music.
So, will these new features create a social media storm? Will Meta roll out this update elsewhere? Could it lead to a frenzy among followers? Only time will tell, but one thing's for sure – it's an intriguing development, and we're eager to witness the engagement these channels will generate.
If you're hungry for more information on these updates or looking to take your social media game to new heights, don't hesitate to reach out to GIANT's social media management team. To see more of our social success and what we've been up to, check out our Instagram, Facebook, Twitter or LinkedIn too. Let's connect and stay ahead in the ever-evolving world of social media!