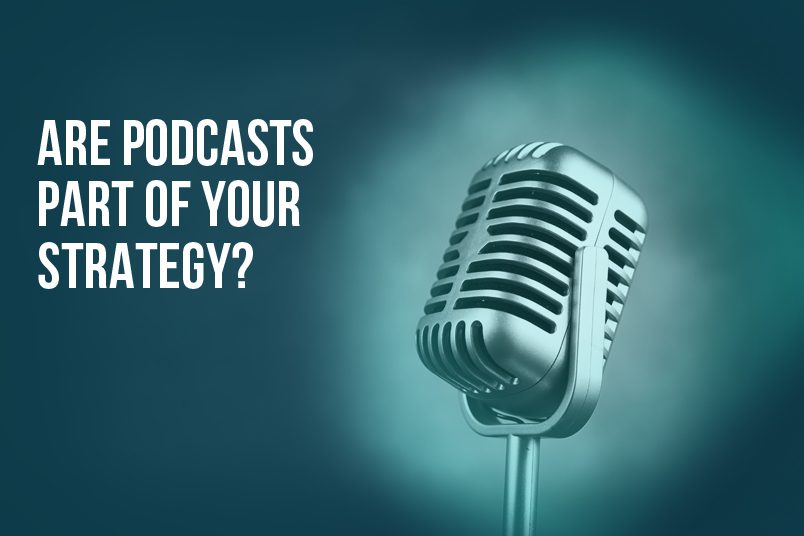 Listen Up, Here's Why Podcasts Should be Part of Your Outreach Strategy
The number of podcast listeners has seen an exponential rise in recent years. So much so, Ofcom reported that 7.1 million UK listeners were engaging with podcasts on a weekly basis in 2019. Not to mention this figure continues to grow as more genres are emerging whether it's a new self-help serial, a laugh-out-loud comedy sketch or a weekly chat show with experts and celebrities adding their two cents worth.
In fact, increasing podcast popularity now renders it an alternative and successful type of outreach alongside traditional broadcast relations. Your brand has a voice and employing a podcast strategy is simply the catalyst to being heard.
To cut through the noise, brands are undoubtedly having to invest significant marketing budget. On top of this, it's investing the time into telling the right story and identifying your untapped audience. Here's a hint, it's those who are already listening.
Bear in mind, a podcast isn't an explicit sales tool for your business. Instead it's going to be something that users will find informative, intriguing or generally entertaining. The fact that your brand just so happens to be attached to it is a bonus.
A podcast done well…
For example, given its focus on style, fashion and beauty, Grazia magazine had the scope when pioneering a new podcast. The key to success would be choosing the right point of discussion. As a result, 'Grazia Life Advice' was born, "We get life advice from women worth listening to. Sharing the pivotal moments that made them who they are today…".
Guests have ranged from inspirational businesswomen Jo Malone CBE and Mary Portas, to celebrity favourites such as Nadiya Hussain and Dani Dyer. With 10,000 weekly downloads, the overall results are loud and clear – podcasts provide powerful exposure. Grazia ultimately exemplifies an authentic podcast of both substance and interest to their readership and an engaged audience.
Similarly, Johnson & Johnson, eBay and McDonald's are just a few other big names who've already seen success with their originals. Could you be next?
To hear more of what we're saying, reach out to Rocket on 01604 250 900 and we'll amplify your marketing strategy today.
Words: Joe Hopkins
Other blogs you might find interesting: