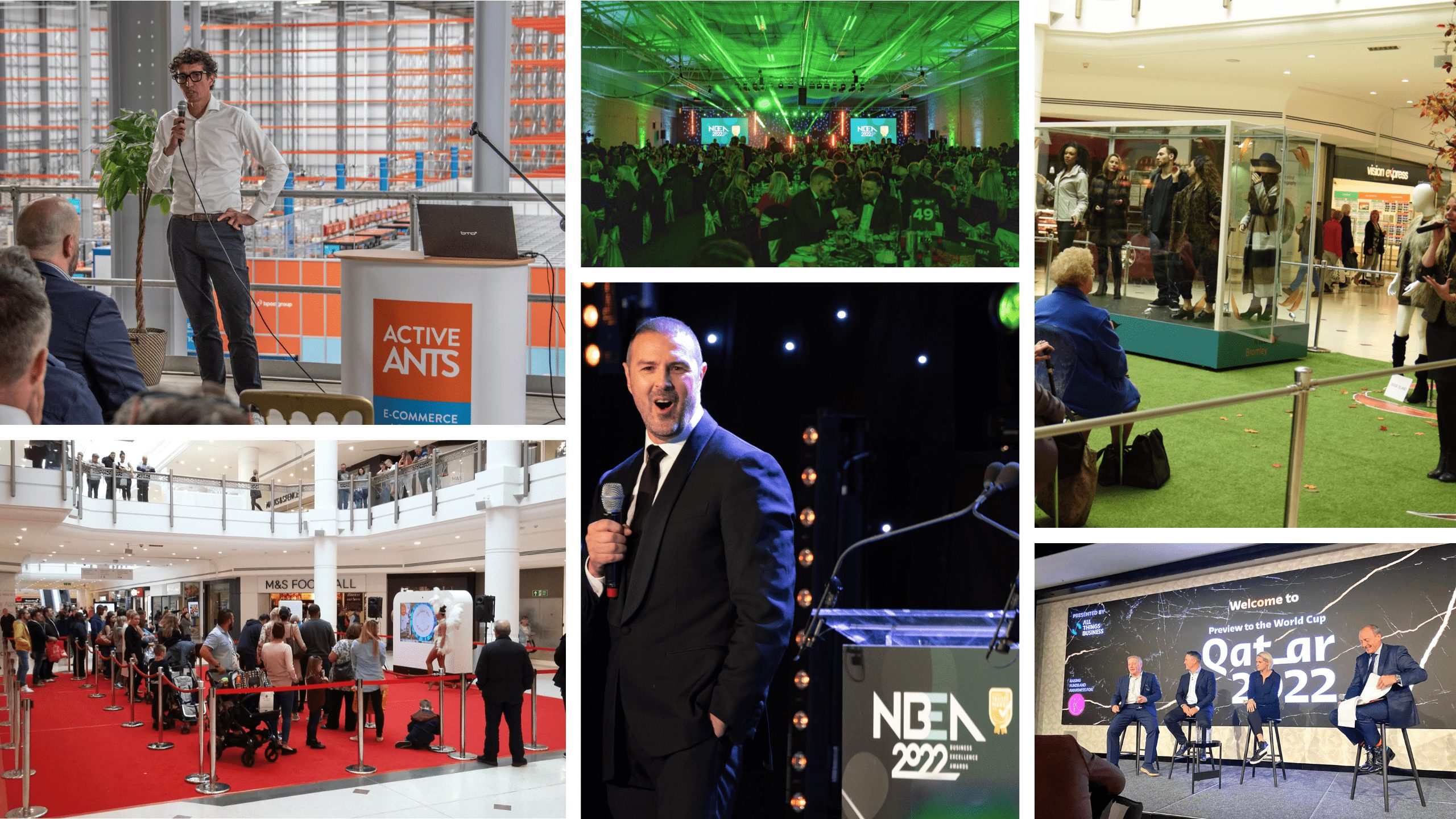 GIANT's Event Production Services Leave a Lasting Impact
Events are an incredibly effective way of getting your business in front of existing and potential clients, nurturing relationships and creating new leads. Planning and executing a successful event might seem like a big undertaking, but it doesn't have to be.
At GIANT, we specialise in making a big impact and our event production services are no different. We provide full service event management, from venue finding and marketing to booking enticing celebrity guests. We take all the stress out of the organising process while ensuring your event is impactful and creates lasting memories for your attendees.
Our experience speaks for itself. We've worked on major product launches, exhibitions, festivals, meet and greets, and virtual events. From Central London charity launches to footfall-driving brand activations, we've had GIANT impacts across the board.
We can deliver unique, creative, turn-key event solutions, or help you make a good event a great one by assisting with supply and procurement, design of sets and collateral, or by using our considerable marketing and PR experience to advertise and promote, helping to ensure the event is a success.
But what does success look like? This is different for every event, but there are a myriad of tangible and measurable business benefits to holding one. Increasing brand awareness, creating substantial new business leads, or providing profit on the event itself.
If you think an event might be right for your business, here's some of the questions we might ask in order to understand your needs, so consider these if you're considering using our event services:
What are your goals for the event?
Of course, it's important to know what your goals are for the event. What does success look like? Perhaps it's increasing your brand's reputation, so potential clients or customers should be at the top of the invite list and delivered a memorable experience. Is the event an end itself, meaning maximising attendance/revenue is the goal? Is media coverage the aim, so the focus should be on ensuring the best journalists are in attendance and well looked after?
What form should the event take?
This means considering what the content of the event should be. A fine-dining experience to woo new and existing clients? A new product launch in a shopping centre with an enticing guest appearance? It's also worth considering your budget and what's feasible within it, costing out things like venue hire, AV, food and marketing.
Whatever your budget and your needs, GIANT's organisational expertise and unrivalled creativity can help craft and execute an impactful event and creates lasting impressions for your attendees. Contact us today to find out how we can help you plan your event.