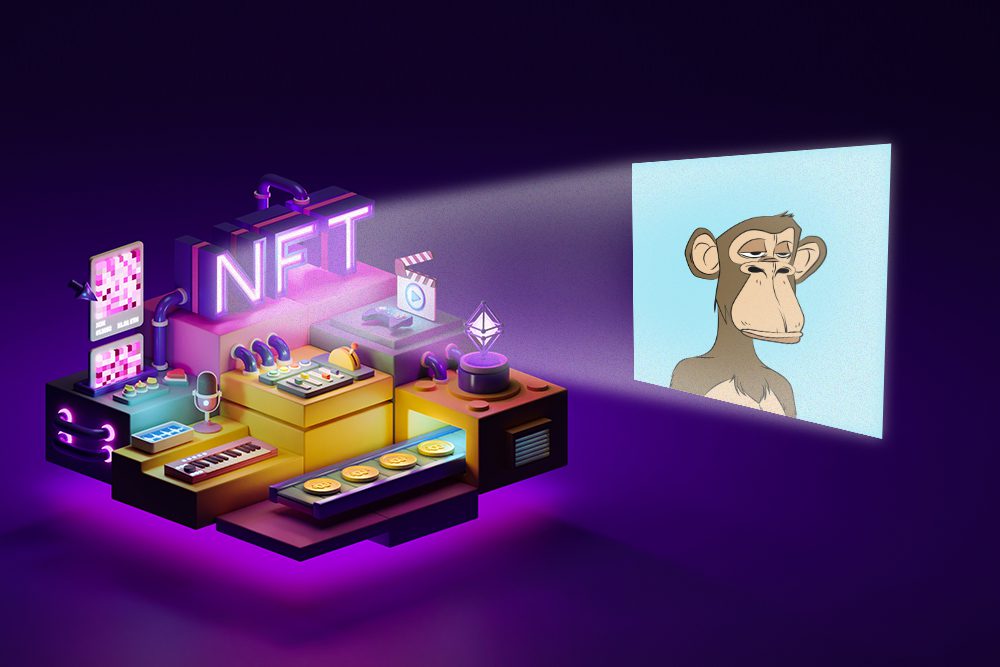 The Metaverse, is it Madness? Making Sense of the Digital Revolution
Digital media, social media and now even some of our day-to-day conversations discuss metaverse. And the future of connection will be in 3D…according to Meta, which was formally Facebook. But don't panic, the social media platform Facebook still exists. You can continue sharing to your heart's content on there. This maybe this is Facebook's way of staying relevant in the times.
So, what exactly is this metaverse everyone is talking about? Well, fasten your seatbelts! Here at GIANT we're taking you on a journey of discovery and figure out what is metaverse?
What exactly is it?
The metaverse is a shared space in a digital landscape forming from multiple people and communities where you can trade, meet, communicate, learn, play, and collaborate. Metaverses currently exist on other platforms alongside Meta's own currently being built. Meta says it's introducing the next evolution of social connection.
Sounds a little complicated, I know, even writing this is. The thing with metaverse is it really isn't that simple to generalise (thanks Zukerberg).
Let's put it like this. A Metaverse is like stepping into the internet rather than seeing a webpage from your computer screen. You can visit and even travel between spaces and platforms via an avatar. They are digital representations of you, which you can customise in order to interact in these areas.
So does a metaverse already exist?
You could argue, "Wait, what you described, that exists already, doesn't it?" Well, it kind of does. Virtual worlds in videos games such as World of Warcraft, Roblox, and Fortnite are already trailblazing this concept. Furthermore, players in these examples can trade, buy and sell goods – a bit like eBay but the items don't exist in real life – in game and have virtual experiences like concerts or exhibitions.
Fortnite's Rift Tour featuring pop artist Ariana Grande combined in game events and rewards to encourage participants to interact during the virtual concert. Robolx partnered with Italian luxury brand Gucci, created an immersive garden to allow players to celebrate self-expression within their signature campaigns. The collaboration offered virtual items to purchase and wear in game. On an official blog, Roblox hailed the event as an opportunity for high-end fashion to be "accessible for millions of people, building on Gucci's quest to empower individuals and expanding self-expression to new virtual territories."
It's an opportunity to reach millions of people, established metaverses can take advantage to take steps beyond what it is currently doing and away from gaming. Encouraging users to participate and collect is important for engagement and have free-to-participate events allows coverage in a virtual world, with social media platforms able to spread the word about the event for free.
See the thing is, what non-gaming based metaverses offer is all this, and so much more.
Who is building the metaverse?
Well sorry to disappoint, there won't be little virtual workmen in hard hats and high vis running about your computer screen with some bricks and concrete.
To break this down, metaverse is always active, exists in real time. All while users have independent agency. I like to think of it as almost heading into the shopping centre of all your desires and dreams. With added bonuses of cool activity areas and business offices where you can have virtual meetings.
Many companies are contributing to building parts of meta's metaverse with their own flair. With a vast universe to play, create and explore, companies and agencies are being asked to invest into building their ideal part of the metaverse.
Everyone seems to have different pitches of their visions on what the metaverse could be. Think of it as looking at the same blank canvas with other people. They will create something entirely different on that canvas from you.
Metavese marketing allows brands to maximise their creative and audience reach via digital means.
All we know for now, it's a fantastical futurism vision that even the most avid sci-fi fanatic will say is unbelievable. And with branding, marketing and advertising in the metaverse is so new, prices for running campaigns are low.
How can we access this place?
Having these 3D spaces allow users across platforms to socialise, learn, collaborate, and play in ways that go beyond what we can imagine. Technology is beginning to merge with reality and the digital world to allow easy connectivity and exploration in the metaverse.
Existing technology, such as Virtual Reality headsets and Augmented Reality, are ever evolving to allow accessibility into digital worlds.
Smart glasses and wearable technology will create a gateway into the metaverse and to share, listen and post all in the metaverse. It isn't exactly new. Snap Inc introduced Spectacles in 2016, wearable tech glasses dedicated to video-recording on Snapchat.
We're still a little way from reaching the full potential metaverse can provide us users but it's an inevitability. Being indoors for most of the pandemic, we've looked at new ways of connecting to each other with the help of the internet and virtual worlds. It was only a matter of time before we created a new world to share away from physical reality.
---
As your local Northamptonshire-based marketing we can provide you with national and global reach as proud supporters of all businesses big and small.
Contact us today on 01604 250 900 to boost your marketing today.
Words: Kathleen Penfold